Seastream Kayaks Angler 120 PD - Pedal Drive
Customer Reviews
Write a Review
Ask a Question
07/07/2021
Valerie S.

United States
Seastream Angler 120 PD
My Husbands new Toy, Totally 100% happy !
05/14/2021
Shawn K.

United States
Exceeded My Expectations
I've had this out on the big lake with 16+ mph winds and the wakes from boat traffic and it's been rock solid stable on the water. The furthest I've ventured out is 2+ miles from my launch site and it gets me there quickly, even in tough conditions. Fishing from it has been great as I can keep two Plano boxes under the seat and a milk crate with more gear and a small cooler strapped behind me. The seat is comfortable, but it took a bit of trial and error to lock it down. I also wish the seat was a few inches higher. Some descriptions say it's height adjustable, but I can't figure that out. The combination of making small rudder adjustments and jogging the pedals comes in handy when fishing as even in tough conditions you can keep the kayak positioned to the target area of your casts. This saves you from having to deploy and retract an anchor all the time. However, with the low seat height and my own height it's not comfortable to keep my legs parallel to the deck while fishing and jogging the watercraft. If I could raise the seat an inch or two and be on more of a downward pedal plane it would make it easier to jog and rest in place on the pedals. I bought an ABN Universal kayak trolley to help haul it, but it took some modifications to get it to seat properly so it wouldn't want to tip over. The next step is to look at some mods and adding electronics. Many consider a pedal kayak at this price range to be "entry level", but I don't see it that way. It's also a decent chunk of change to drop and worry if it's going to be worth it. I'm telling you that it was worth every penny. Time will tell about its durability and the wear and tear on the drive and rudder, but right now I'm extremely happy with my purchase.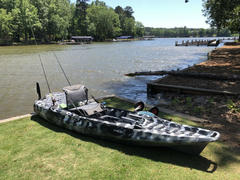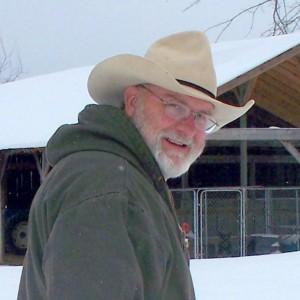 JB
05/10/2021
James B.

United States
Fantastic buy
Finally decided to pull the trigger on a fishing kayak. Put my order in on Sunday night, the kayak showed up the following Wednesday. Kayak was in perfect condition. Couldn't be happier with my new toy, the purchasing experience and Waterways. Thanks guys!